The Control Group team
The idea for the Control Group came from the popular meme, 'I'm in the control group' as a way of saying you haven't had the jab.
We were a small group of people who had started a freedom cooperative in Eastbourne, in the UK.
Welcome
Welcome to the Control Group WIKI where you will find everything you need to know about becoming a participant in our world-wide study of the health outcomes of the SARS-CoV-2 vaccine-free. You can join the study at www.vaxcontrolgroup.com, but we recommend that you find out more about it here first. Please note, the left-hand menus drop to the bottom of the screen on mobile phones.
If you have questions about the Control Group that are not found in the Q&A Wiki, you can post a question in our telegram group: Questions - CG Community
🌎 Join our worldwide community for Telegram groups, Zoom calls with the founders, Community events and more.  
The importance of a control group
The SARS-CoV-2 vaccinations are an untried and untested MRNA technology, which we have never before seen used in humans. No long term safety trials have been completed yet for these injections and therefore it would be true to say that they are experimental.
Cooperative Membership Structure
Below is a pictorial overview of the Members and Participants of the Control Group Cooperative and a brief summary of their roles.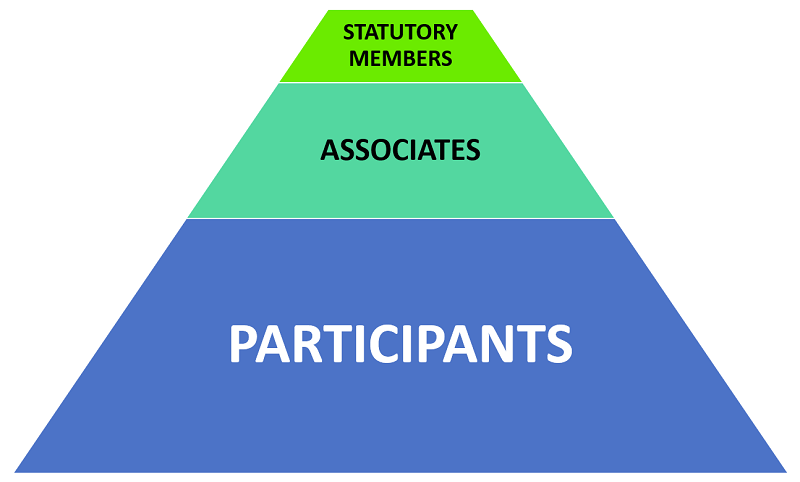 STATUTORY MEMBERS
Statutory members act as guarantors of the Control Group Cooperative Ltd, they are expected to attend meetings in order to take an active role in steering the direction of the Control Group. The statutory members are also responsible for electing a board of directors and voting on important decisions that will have a significant impact on the financial resources of the Cooperative.
NON-STATUTORY MEMBERS (Associates)
Associates are Participants of the Control Group study who provide the essential funding for the long-term sustainability of the Control Group. Our Associates are encouraged to contribute to the Control Group cooperative community, and provide input into future projects and the overall objectives of the Control Group. .
STUDY PARTICIPANTS
Free participants in the study who are fundamentally important to ensuring large quantities of vaccine-free health data is collected from around the world.
ALLIES
Are organisations whose aims and objectives align with those of the Control Group Cooperative Ltd.
DONORS
Anyone person or entity can donate to the Control Group without being a participant or member.
Control Group participants - worldwide